Making Space: Listening to Library Patrons for Better Space Design – Camille Andrews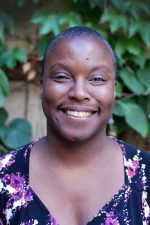 Who are your patrons and what are they doing? What do they want and need, and how can you find out in order to create an effective and welcoming library space for your community? For years, Mann Library at Cornell University has been redesigning its spaces, services and technologies to meet patron needs by applying methods to gather feedback on the behaviors and needs of its patrons. In this presentation, hear about quick techniques you can use (with limited budget and staff) to get feedback and tips on what we've learned about creating an effective, welcoming, and accessible library space.
Camille Andrews is User Engagement Librarian at Albert R. Mann Library at Cornell University Library (CUL), where she works on outreach, instruction, and assessment for learning outcomes, technologies, services and spaces. Since 2004, Camille has been involved in information literacy, learning technology, user studies and space design initiatives in libraries. Camille and Sara E. Wright were co-authors, with Howard Raskin, of "Library learning spaces: Investigating libraries and investing in student feedback" in 2015 in the Journal of Library Administration.
Dropping Dewey: One Library's Story – Lisa Carr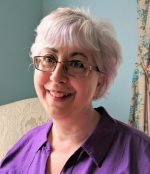 Many libraries are moving away from the traditional Dewey classification system, and transitioning towards a different type of patron experience
with a focus on book store-like organization. Lisa Carr will share the experience of her library deciding to go Deweyless. Learn about the impetus behind the decision and how her library is making the transition.
Lisa Carr is the Director at Seymour Public Library District in Auburn, NY. After earning her MLS from Simmons College, she worked as a librarian in Maine before making her home in Auburn. Her library interests include community engagement, the intersections of library innovation and user experience and readers advisory. When she's not working, Lisa enjoys cooking, the Finger Lakes wine trail and attempting to renovate her Victorian house.