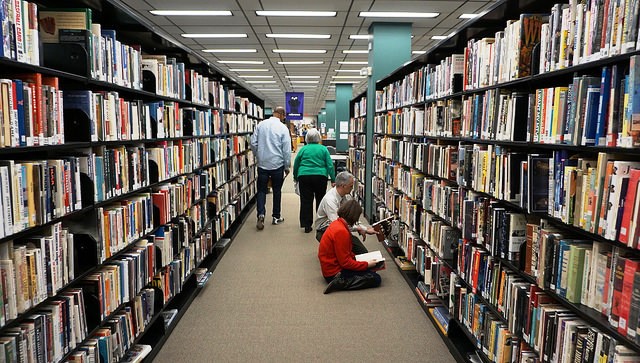 It has been two months since Governor Cuomo announced his 2018 Executive Budget, which called for a 4% cut in state aid for libraries and a significant rollback of construction aid.
$1 Million in Construction Aid
Our advocacy efforts have paid off! Both the Senate and Assembly proposed a
$50 million state-wide construction aid program for 2018. This would mean a little more than $1 million available to Southern Tier library projects. A $634,940 increase over the Governor's proposal.
1% Increase in Library Aid
Additionally, the Senate proposed to restore the Governor's cut and add $2 million in state library aid. The Assembly proposed to restore the cut. A compromise between both house budgets might result in a 1% increase for overall library aid. This is nowhere near full library funding as written in Education Law. But, it is workable.
The Final Push!
We are one week away from the state budget deadline. It is difficult to tell if there will be an "on time" budget. However, your voice makes a difference. To date, 58 Southern Tier advocates have met in-person with legislators, hundreds have sent emails and letters, and thousands have signed petitions.
Let's bring home the operational and capital funds our libraries deserve! Please take a moment to either call or email your legislator.
Phone Call
Don't overthink it! A phone call to your representative's office has more impact than an email or letter. No, you will not have to speak directly to your representative. You will, however, leave a message with their staff. 
Click here for easy instructions and a script.
 It will only take you 30-seconds to call.
Why a phone call? At the end of the day, staff members will track the number of advocates who call on behalf of a special cause. This information gets relayed to your representative. A representative will take note if she or he gets many phone calls from library advocates. The more phone calls the better!
Email
Thank You!
Our advocacy efforts have been heard so far. But now is not the time to relax. We have a few more weeks before elected officials make final decisions. Please help them make the right ones. Thank you for your support on behalf of our 48 libraries and communities!
Kindest Regards,
Brian Hildreth, Executive Director
Southern Tier Library System